Rethinking one of the 4A's oldest members.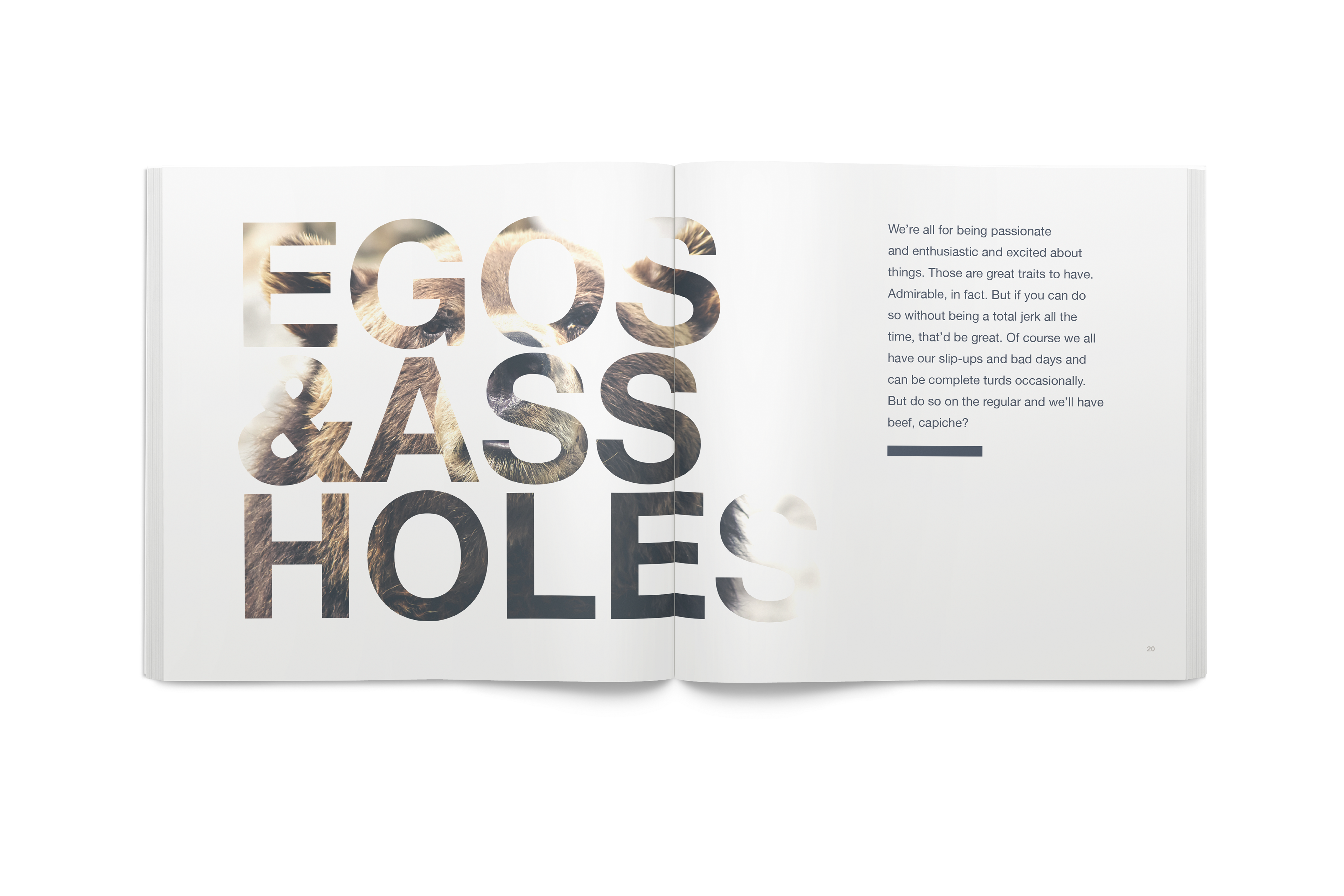 It's all about the people.
Building a brand is hard work and needs constant attention, but for a brand to be relevant it should behave more like a culture. A culture that manifests a spirit of harmony and credibility. A true representation of an ethos gains the attention of those that are most important to thrive.
At &Barr, I was fortunate to work with a band of talent that not only understood the value of great work, but the crucial role that a strong culture plays at an agency.
The video below is a peek into the hearts and minds of Brandy Gill (Guitar), Mark Sunderland (Vocals and guitar) Mark Robertson (Drums) Giles Partington (Bass) and Charles Caldwell (Bear). Just a few of the folks that continue to shape the brand and culture of &Barr.
GOODNE55 was born from the hearts of an agency commemorating its 55th anniversary. Already a huge supporter of the community, Fry Hammond Barr (now &Barr) wanted to give back in a different way for the holiday season. Doing so, lead to a twist on "the gift of giving." A simple approach that kicked off the project; Get 5, Give 5 for Goodness Sake. First, the agency deployed employees, in pairs, into the community. Then, employees handed out two 5 dollar bills to strangers explaining that the first bill was for them to keep and encouraging them to give the second bill to a friend, loved one or total stranger. Finally, recipients were also given a GOODNE55 card that pointed them to Facebook where they were encouraged to share their story and read the stories of others.